Out Now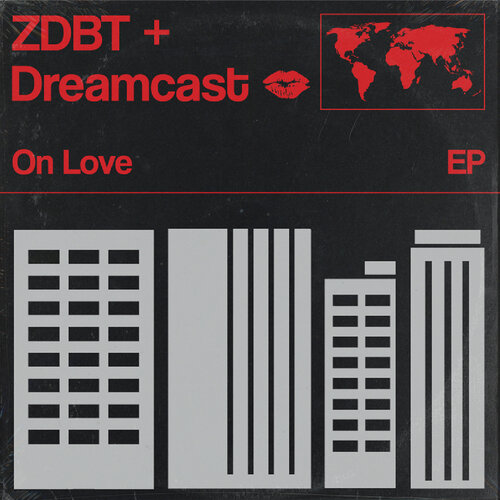 Listen

/ Buy Now

ZDBT & Dreamcast - On Love EP
OUT NOW — In the spirit of global collaboration, Specials Worldwide's first release comes courtesy of Vancouver's own ZDBT & Washington, DC's own Dreamcast. The collaborative "On Love EP" between the producer and singer/songwriter is a musical anthology of 2019 "love in this club" anthems, featuring the lead single "

Take A Chance (On Love)

" and B-Side "Time For You"..

Available worldwide via your favourite streaming / digital download services.
Out Now, Anklegod - Ride (Single)
Caught Up In You, Aug 21 2020
Gooch returns to Specials Worldwide with his sophomore EP

"Caught Up In You"

. A loveable melange of naive pop drenched with Italo influence and an earnest but refined approach to easy going and light hearted summertime music.

The EP consists of sketches formed on an extended vacation to Los Angeles in the spring of 2019 that were later brought to life and polished in Vancouver, British Columbia alongside DJ D.DEE (Pacific Rhythm), and Ryan Eno of the legendary The Warehouse Studios.


This Groove

All additional production on the EP was provided by a group of Gooch's nearest and dearest who conveniently all happen to be world class session musicians laying their heads across Vancouver, Montreal, Copenhagen, and the Ukraine. Two remixes from Local Artist of the cult label Mood Hut and the Kaifeng born, Vancouver based artist Yu Su round out the EP. Be on the lookout for this exciting EP where all good music is streamed and sold physically on

August 21, 2020

.
ABOUT
Specials Worldwide
is an independant Canadian record label founded in 2019 with an aim to break timeless recordings with established and emerging talent alike from around the globe.
DEMO POLICY
We are now only accepting demos in digital form. Please email
hello@specialsworldwide.com
with links to MP3 files. Please remember to include contact details within the email body and keep your submission short and sweet, best tracks first. Please don't chase us for a response. If we like it we will get in touch with you.
GENERAL INQUIRIES
hello@specialsworldwide.com
ADDRESS
16 East 6th Avenue
Vancouver, BC V5T 1J4 Canada
︎
︎
︎
© 2020 Specials Worldwide